Join Professional Magician Bill Gormont, as Captain Bill, on a visit to Character Island where he explores The Magic of 8 Big Ideas.  He presents an interactive, educational performance blending magical entertainment with valuable ideas for children to live with, and grow through their teen years into caring responsible adults.  Captain Bill effectively delivers the message to elementary grades K through 6 as he educates and entertains.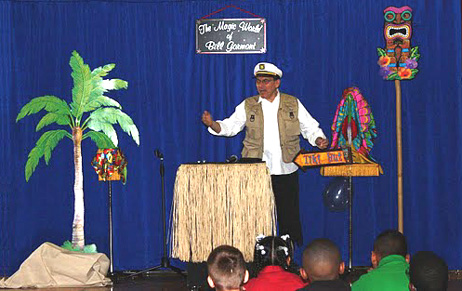 Photo Credit: Chris Yuskiw, Rochester, NY
Throughout the show, Captain Bill uses fun, laughter, excitement and surprise to reinforce each of the 8 Big Ideas: Be a Friend, Be Responsible, Believe in Yourself, Help Others, Play Fair, Have Respect and Tolerance for Others, Work Together and Share with Others.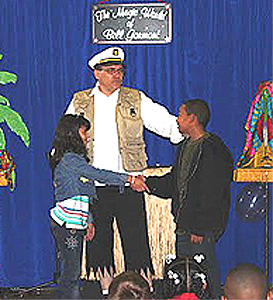 While on Character Island, audience members take the stage during the show and become the magician's special assistants, dressing up as a bunny, Martian and more. These special times become a true "Kodak Moment" as mom and dad, or the teacher, have the opportunity to take that perfect picture.
Flowers vanish and reappear, students form a team to work on a science experiment, and volunteers experience what it's like to attempt a very difficult task and succeed.  All this and more happens in a program containing humor, amazing illusion, and a wonderful sense that this magic just might be real!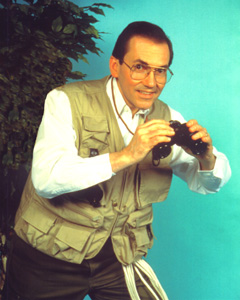 To close the show, Captain Bill and some treasure hunters from the audience magically discover an old map that leads them to a treasure chest hidden on the island many years before.   Legend says the chest contains a valuable treasure.  Is it gold, silver, diamonds, pearls or money?  The visitors to the island are the only ones who can discover the secret.
This show is ideal for elementary schools and child development centers where the focus is reinforcing the fundamentals of youth character development education through fun, experiential learning.
Let Bill Gormont and The Magic of Character Island  provide your students an inspirational message, with that "special touch", embracing Big Ideas to grow by.